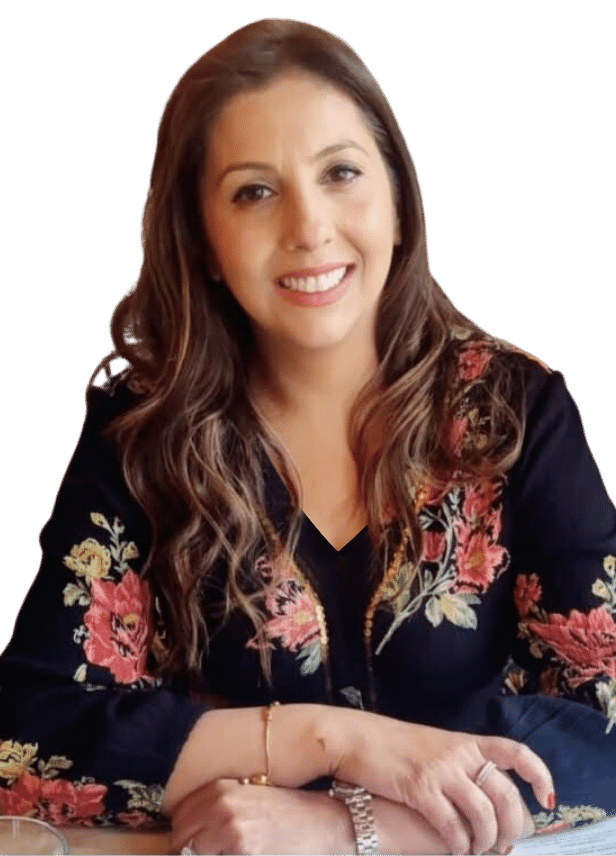 Dr Saira Khan
Principal Dentist
GDC Number: 81938
Qualification: BDS University of Manchester 2003
My name is Saira. I am one of the partners and dentists at Pro- hygienist. Dr Sherif and I are both so excited to be involved in Pro Hygienist and the introduction of innovative hygiene therapies to Didsbury.
I graduated from the University of Manchester in 2003 and went on to do further training in oral and maxillofacial surgery for another 2 years. I then made my transition into general practice in 2006 and became a practice principal in 2010.
My passion lies in indirect restorative dentistry and cosmetic dental treatments. I am particularly known for my ability to deal well with nervous patients. My calming chairside manner has been well-identified as a great asset when treating anxious patients.
Being a mum of three, I am always a hit with the younger patient and seem to have a skill in getting them on board. I am known for making a dental exam fun and interactive for my younger patient and believe this to play an important part in alleviating dental fears early on in life.
During my time as a multiple practice owner, I have developed mentorship skills of a high standard and now mentor and supervise UK-based dentists who have studied in Europe, assisting their transition into the NHS.
I am also a student supervisor and assist and mentor students, preparing them for a career in dentistry. I am involved in interview preparations for prospective future dentists, having a 100% pass rate.
When I am not at work, I am the Chairwoman of the Manchester division of a UK-based charity called AppsUK. This is a team made up of dental and medical professionals supporting people all over the world. My time spent on these projects has massively shaped me as a person, and I feel blessed and humbled every day.
In my personal life, I love to cook (and eat, of course). I love all kinds of food, probably a bit too much!
I am also a bit of a petrolhead, and I love cars, everything about cars and especially driving cars. One of my favourite things to do is drive in the beautiful countryside with some music. My biggest achievement by far in my life are my three girls. I am the proud mum of 3 lovely girls who are my world.
Back to Our Team