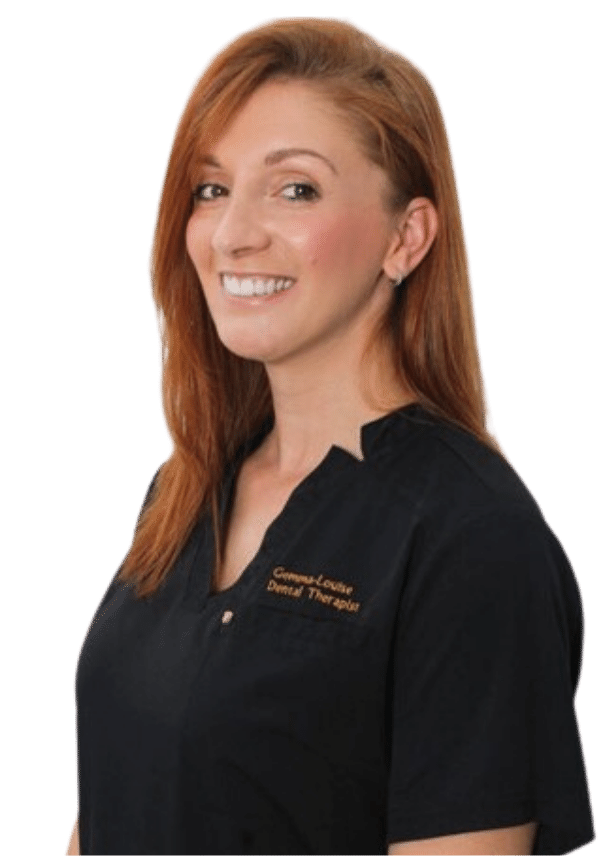 Gemma Cowen
Dental Therapist
Qualification: BSc (Hons) Dental Therapy University of Central Lancashire 2023 | Diploma in Dental Nursing Level 3 QCF City & Guilds 2016
Gemma Cowen is a highly skilled and compassionate dental therapist with a passion for providing exceptional oral healthcare to patients of all ages. With over 9 years of working in the field of dentistry, Gemma has established herself as a trusted professional in the dental community.
Gemma completed her bachelor's degree in Dental Therapy with Honors at the University of Central Lancashire, where she gained comprehensive knowledge in dental hygiene, preventative care, and restorative procedures.
Known for her gentle touch and friendly demeanour, Gemma strives to create a comfortable and welcoming environment for her patients. She believes in the importance of patient education and takes the time to explain dental procedures and proper oral hygiene practices, empowering her patients to take control of their dental health.
In her practice, Gemma focuses on preventative dentistry, emphasising the importance of regular check-ups, cleanings, and early intervention to maintain optimal oral health. She also provides a range of restorative treatments, including fillings and composite bonding, to restore the function and aesthetics of her patient's smiles.
With her skills, dedication, and genuine care for her patients, Gemma is committed to helping individuals achieve and maintain healthy smiles for a lifetime.
Back to Our Team